Andrew Walsh is the producer/sidekick for Too Beautiful To Live. He lives in the Wallingford neighborhood of Seattle with his girlfriend Genevieve and their cats Theodore Murray and Professor Bananas.
Nicknames: Hollywood, Boom-Boom, Fireball, Hodor, El Ropo, The Soulful Rocker From New Hampshire, Neanderwalsh.
Email: andrew@tbtl.net
Twitter:
@andrew_walsh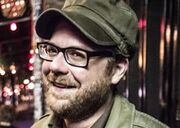 Ad blocker interference detected!
Wikia is a free-to-use site that makes money from advertising. We have a modified experience for viewers using ad blockers

Wikia is not accessible if you've made further modifications. Remove the custom ad blocker rule(s) and the page will load as expected.